! last updated February 11, 2010> <! https://dochamp.tripod.com/DomainePays/Everything.jpg> <! https://dochamp.tripod.com/DomainePays/SudAmerique.jpg>

This is Domain Country -
(English version) Download here
French and Swedish

versions are also available.
---
Domain Country is a game that runs in DOS or Windows (including Vista). It will help you learn all 243 of the country code top level domains (ccTLDs) as promulgated by ICANN. If that's too much for you, then try learning them one at a time by using my stand-alone ccTLD.exe program.
---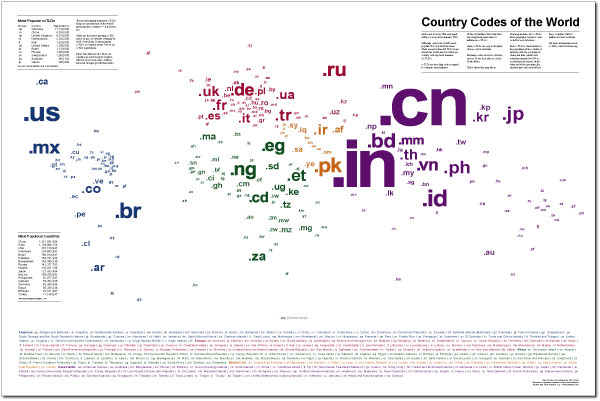 ---
The inspiration for Domain Country was derived from Rogue originally written by Kenneth C.R.C. Arnold, Michael C. Toy and Glenn Wichman. It shipped with version 4.2 of the BSD Unix operating system starting in 1980. This classic game has really stood the test of time and has been ported to Mac OSX, Dreamcast, Palm Pilot, Java, Flash, and Linux - including Ubuntu. Furthermore, it has spawned a whole host of Rogue-like games some of which have ended up in a graveyard, temple, or basin. The C source code for the original Rogue is still available too.
<! http://tvilsom.org/roguelike/1.html> What made Rogue unique for its time was that it generated its own adventure; it wasn't the same series of puzzles every time. Your goal was to get the @ symbol to find the Amulet of Yendor in the Dungeons of Doom while fighting letters of the alphabet which represent monsters. The PC version of the game used a happy face instead of the @ symbol.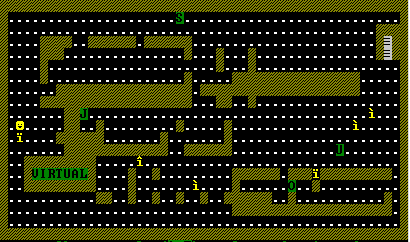 In Domain Country, the letters represent people from various countries. And you control a happy face inside the World Internet Building. There's no telling how many floors there are. The switches, bridges, and routers for the whole internet come together in this building - so maybe that puts it in San Jose, California! :) Unfortunately some circuits have tripped and now 25 of the internet domain codes are disconnected. Since this has never happened before, no one has bothered to memorize the domain country codes.

Your task is to learn the names of the non-functioning domains and then fix them. As you encounter a new citizen, he may or may not know the domain code for his country. And he may or may not talk to you. There are only 25 domain codes to learn in each game, one for each letter of the alphabet - except X. Each game uses a different 25, so the game has replayability. In this respect, Domain Country is just like Rogue.
<! http://icann.org/general/calendar/>
<! http://cyber.law.harvard.edu/icann/>
---
Features of Domain Country:
Quiz Questions in multiple choice and fill-in-the-blank format; reinforces learning the domain country codes.
A typical game lasts about 20 minutes
A sign guy who changes
hat, hair, pants, and feet
Randomized Speech Patterns
(sometimes funny, sometimes helpful, sometimes technical). Try other language versions to learn their computer words!
An ASCII world map showing locations of countries.
A different 25 countries each game.
Random mazes with escalators that take you higher up the World Internet Building and Circuit breakers to restore lighting so you won't have to always burn your candles
Download DomainCountry.ZIP
---
Cliquez ici pour la version francais
Klicka har for svenska version
Furthermore, Domain Country is advertised in German, Spanish, Russian, Japanese, and Italian.